RUSSIA SOVIET UNION 1924-1991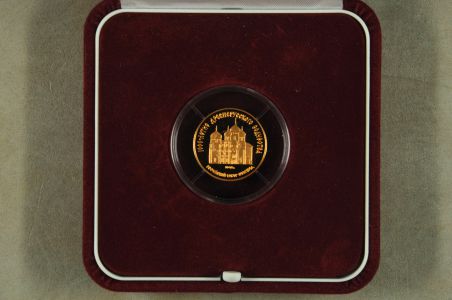 50 Rouble, Gold, 1988, St. Sophia Cathedral in Novgorod, Fb. 195, Parchimowicz 258, in capsule, in original box of the provider with certificate, casket closes no longer, PP.
For lots of the clearance sale we accept underbids up to 30% starting price - if there is no higher bid!