MEDALLIONS GERMANY AFTER 1900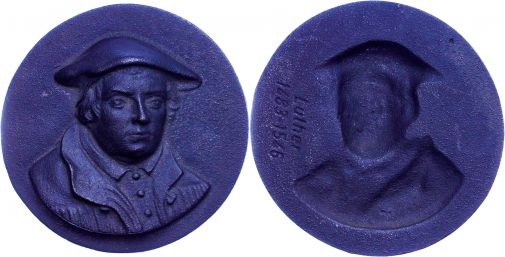 One-sided including cast Iron Medal (diameter approximate 85, 7 mm, approximate 117, 28 g), undated, unsigned, on Martin Luther. Av: length portrait Luthers to inside right. Reverse engraved, freshly cast.
For lots of the clearance sale we accept underbids up to 30% starting price - if there is no higher bid!