FEDERAL REPUBLIC OF GERMANY (F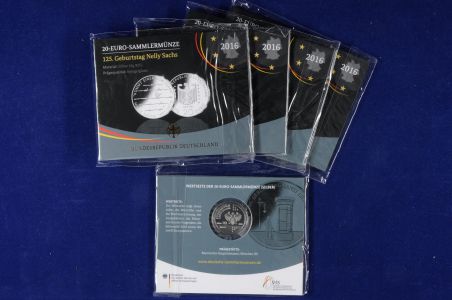 Mixed lot from 5 x 20 Euro sets and single 20 Euro coins in the blister. All from the period 2016-2019. In each case in Foil.
For lots of the clearance sale we accept underbids up to 30% starting price - if there is no higher bid!