AUSZEICHNUNGEN DER NSDAP UND IHRER GRUPPIERUNGEN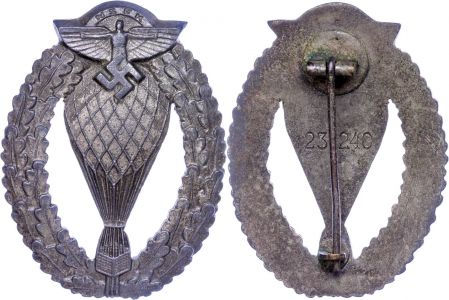 NSFK, emblem for free balloon driver, refined zinc silver-plated and shaded, slightly arched, on the reverse side with Pattern number \"231240\", at round needle, OEK 3671, slightly carried, condition 2. Rare! With photo expertise Hartung, dated 7.11.00.
For lots of the clearance sale we accept underbids up to 30% starting price - if there is no higher bid!