BANKNOTES OF THE BANK OF THE G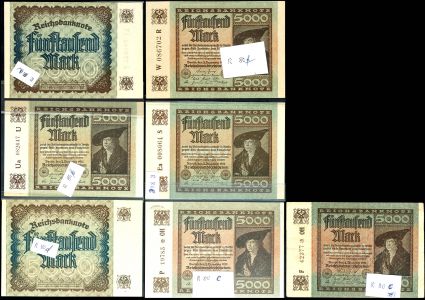 7 x 5.000 Mark, 2. December 1922, KN dark brown, all variety the watermark, different sets. Rosenberg 80 a, b, c (2 x), d, e, f, condition I-III.
For lots of the clearance sale we accept underbids up to 30% starting price - if there is no higher bid!