ALLG. MILITÄRISCHE AUSZEICHNUNGEN 2. WELTKRIEG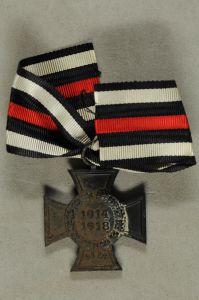 Cross of honor for front-line soldier, on the reverse side with counter "G13", at the volume, OEK 3803 / 2, in addition to it award certificate, dated Heppenheim the 22. February 1935, cross condition 2-3, document foxed, folded, condition 3.
For lots of the clearance sale we accept underbids up to 30% starting price - if there is no higher bid!