PEOPLE'S REPUBLIC OF CHINA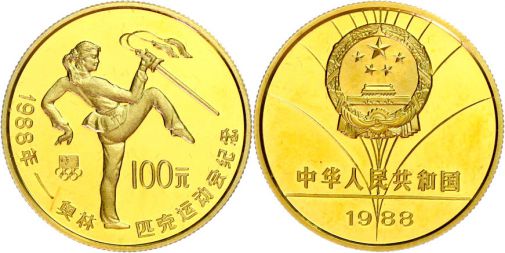 100 Yuan, Gold, 1988, XXIV. Summer Olympic Games 1988 in Seoul sword dancer, 999er Gold, 15, 57 g, Fb. 24, KM 206, in capsule, fingerprints, PP.
For lots of the clearance sale we accept underbids up to 30% starting price - if there is no higher bid!