PEOPLE'S REPUBLIC OF CHINA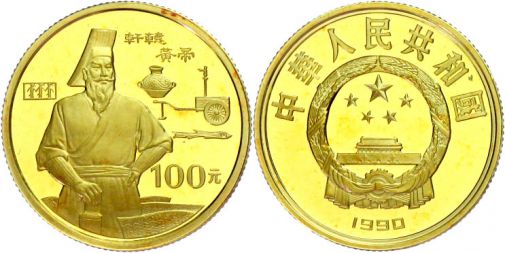 100 Yuan, Gold, 1990, large personalities the world culture 1. Issue Zhu Yuanzhang, 916er Gold, 11, 318 g, Fb. 32, KM 309, in capsule, in original case, PP.
For lots of the clearance sale we accept underbids up to 30% starting price - if there is no higher bid!