OFFICIAL STAMP GERMAN REICH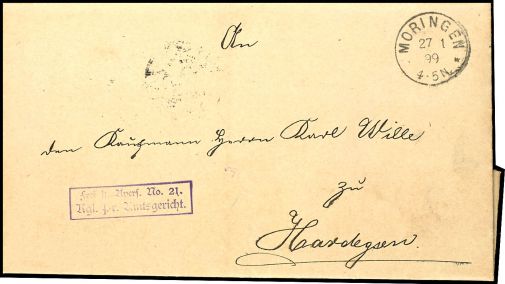 Court folded letter (deed registration) from MORINGEN 27 / 1 99 to Hardegsen with postmark "free according to Averf. No. 21. Royal Prussian District court"
For lots of the clearance sale we accept underbids up to 30% starting price - if there is no higher bid!