COINS ROMAN IMPERIAL PERIOD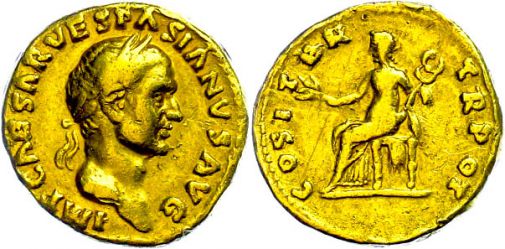 Vespasianus, 69-79, aureus (7, 20 g), Rome. Av: bust to right, circumscribed. Rev: throning Pax left, therefore \"COSI - TER - T RP - OT\". Scratch, ss.
For lots of the clearance sale we accept underbids up to 30% starting price - if there is no higher bid!