MEDALLIONS GERMANY AFTER 1900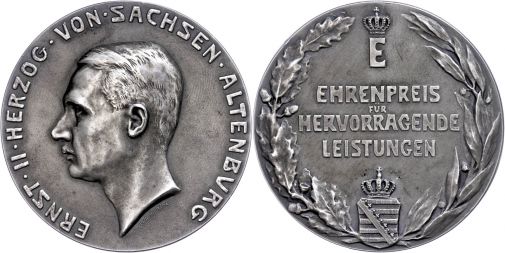 Saxe-Altenburg, Ernst II., silver plated bronze medal (diameter approximate 53, 20 mm, approximate 55, 31 g), undated, from J. Genthe. Av: head left, circumscribed. Rev: 4 lines characters in oak and laurel wreath, over it a crowned monogram, beneath a crowned coats of arms. Extremly fine.
For lots of the clearance sale we accept underbids up to 30% starting price - if there is no higher bid!