MEDALLIONS GERMANY AFTER 1900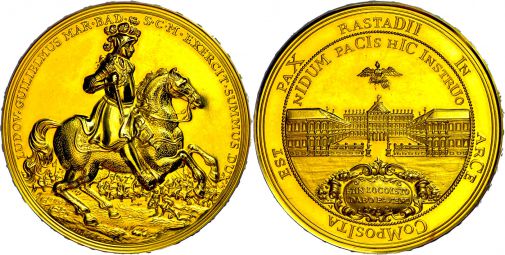 Baden, Gold medal (diameter approximate 50, 4 mm, approximate 71, 02 g, 900er Gold), 1955, unsigned, on the 300. Birthday of the Margraves Ludwig Wilhelm and the peace from Rastatt. Av: the Margrave on horseback to the right, circumscribed. Rev: the Rastatter castle over it eagle. With edge inscription, tiny scratch, f. St.
For lots of the clearance sale we accept underbids up to 30% starting price - if there is no higher bid!