SILVERCUPS, -PLATTERS ETC.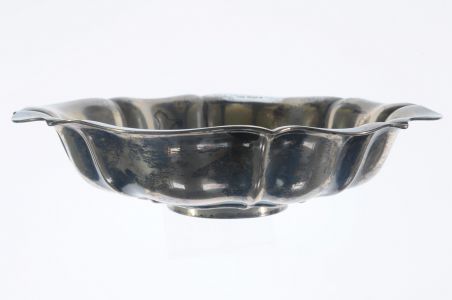 Timeless and decorative fruit shell made of silver. Sterling standard, used. Sheffield, used. 1908-1909, used. Atkin Brothers (Harry Atkins), used. Use- and age traces. Diameter approximate 26, 0 cm. H. Approximate 6, 5 cm. Ca. 486 large
For lots of the clearance sale we accept underbids up to 30% starting price - if there is no higher bid!