POSTAL STATIONARY GERMAN REICH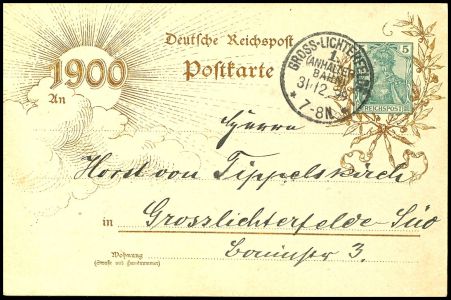 5 Pfg Germania, postal stationery postcard in green and copper bronze printed, for the official use of the at that time state secretary of the Reichs post office count from Podbielski were 100 cards of this kind produced, reverse multicoloured view of the empire post office, used, cancelled \"Gross Lichterfelde * * 1. (hitch-hiker train ( 31 12 99 7-8 N\", very rare once offered postal stationery, very good quality.
For lots of the clearance sale we accept underbids up to 30% starting price - if there is no higher bid!