PEOPLE'S REPUBLIC OF CHINA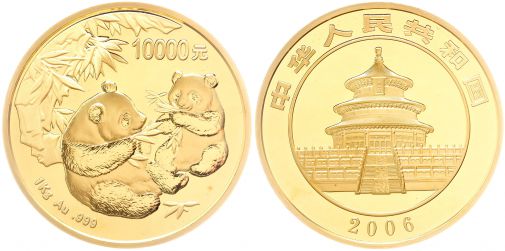 10.000 Yuan, Gold, 2006, gold bullion coin to 1 kilo the set \"panda\" Av: Temple of the heaven in Beijing. Rev: two pandas with bamboo branchs. Edition max. 200 examples, no. 13, Fb. B72. In original wooden case with certificate. Small spot, PP.
For lots of the clearance sale we accept underbids up to 30% starting price - if there is no higher bid!