BANKNOTES OF THE BANK OF THE G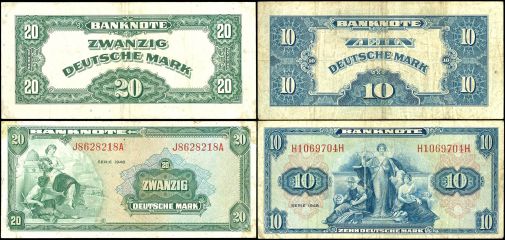 10 and 20 German Mark 1948, Kenn Bst. H before KN, set H and Kenn Bst. J before KN, set A. Ro. 238, 240, condition III.
For lots of the clearance sale we accept underbids up to 30% starting price - if there is no higher bid!