MEDALLIONS GERMANY AFTER 1900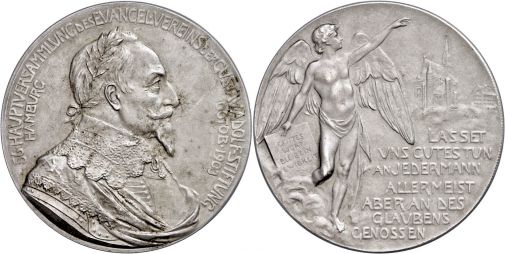 Hamburg, silver plated bronze medal (diameter approximate 50, 90 mm, approximate 49, 74 g), 1903, from B. Kruse, on the Conference of the Gustav Adolf Unite. Av: length portrait to the right, circumscribed. Rev: angel with Chalkboard, in the background a church, beside 7 lines characters. Gaedechens 2629, extremly fine to uncirculated.
For lots of the clearance sale we accept underbids up to 30% starting price - if there is no higher bid!