MEDALLIONS GERMANY AFTER 1900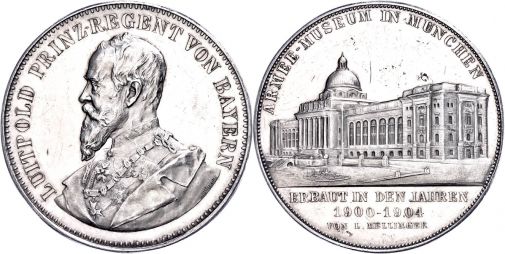 Bavaria, double talers shaped silver medal (diameter approximate 41 mm, 34, 68 g), 1904, from A. Börsch, Prince regent Luitpold 1886-1912, on the inauguration of the Army Museum in Munich, Av: length portrait left with put on chain of orders, Rev: view of the building, Gebhardt 209, scratch and slightly rubbed, extremly fine from polished postmarks. Very rare!
For lots of the clearance sale we accept underbids up to 30% starting price - if there is no higher bid!